I am once again talking about the Deer Park sterling M10.
The siren's controls were removed in 2011 when the battery backed system entered service. So I needed a way to control the sterling. While I could buy an AR timer off someone or use a switch, I wanted something new with no hours that could do a fire call "wail" signal.
So I designed a siren controller that is manually activated and can do an alert/attack signal using the following components:
+DP30C4P-1 contactor (this is a common refrigeration and HVAC contactor. It will handle a three phase 10HP motor on 240V or a 7.5HP single phase 240V motor)
+Traffic light sequencer for controlling the attack signal, could also be used for high low and pulse. (available on Ebay for 25-30 dollars, get one with a fuse and mounts.)
+Two indication lamps, 120V
+Two closet light timers, 120V. Commonly sold in <15 minute configurations.
+Cabinet to house controller
Add all that, as well as some wires and a siren, and you should have a controller. I'm considering building this, but I want to see what the board thinks before I start throwing money at it.
Wiring diagram is below: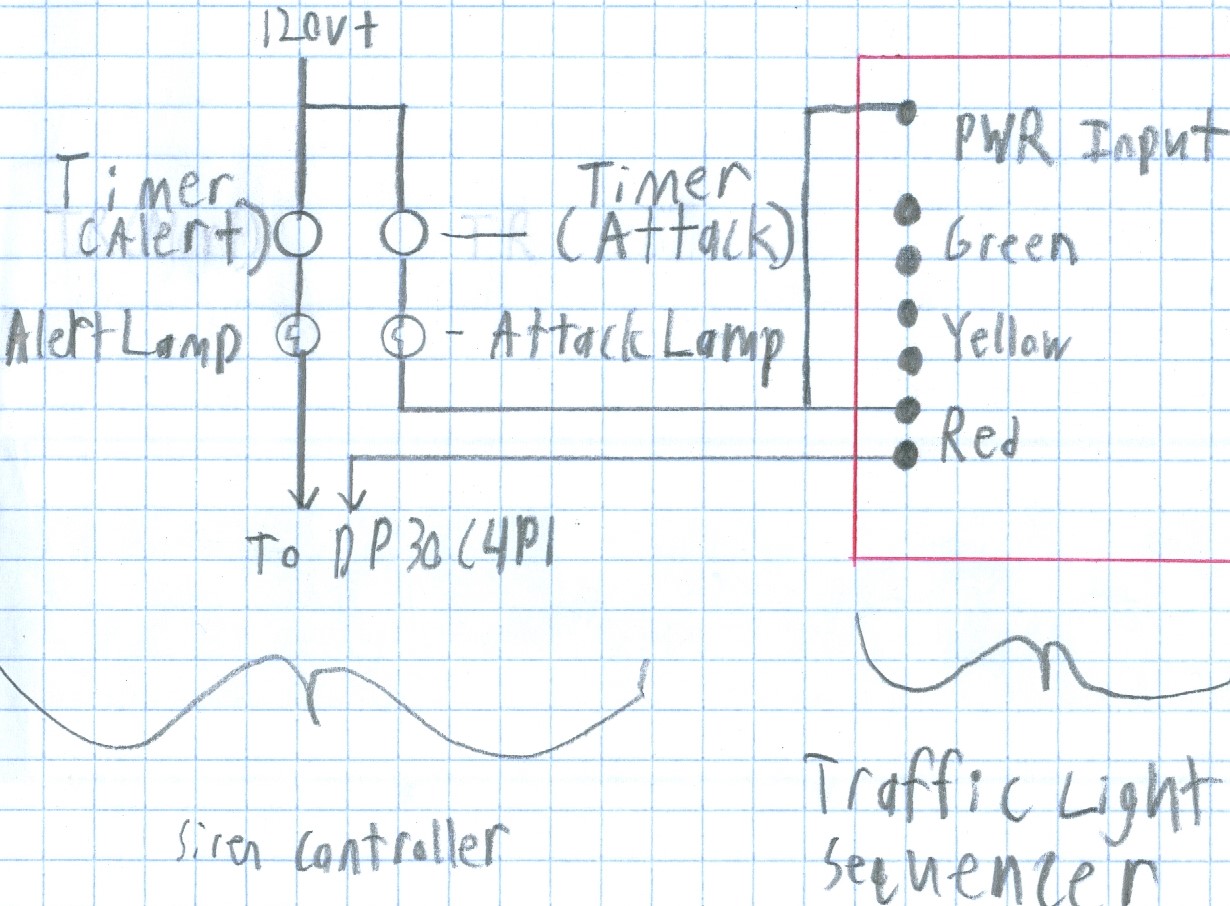 scan0050.jpg [ 240.46 KiB | Viewed 213 times ]