I am aware that the latest product sheet for the T-128 states that it has 3 standard signals: Alert, Attack, and Fire.
http://www.americansignal.com/wp-conten ... -final.pdf
After scouring every piece of information that I could find, I am left wondering how many custom signals could be programmed into a standard ASC T-128 siren controller. A few years back, I recorded a T-128 in my town that sounded a signal which resembled the Attack signal, but was 3 seconds on, 3 seconds off instead of the described 6 seconds on and 6 seconds off for the Attack signal. I could only describe that as fast wail. I have every single piece of evidence that this siren has the ASC controller, by both the actual box and the signature growl signal with the rotator pause. This siren is most likely from late 2009 or mid-to-late 2010, as it has the logo with the 3 arrows.
Picture of controller: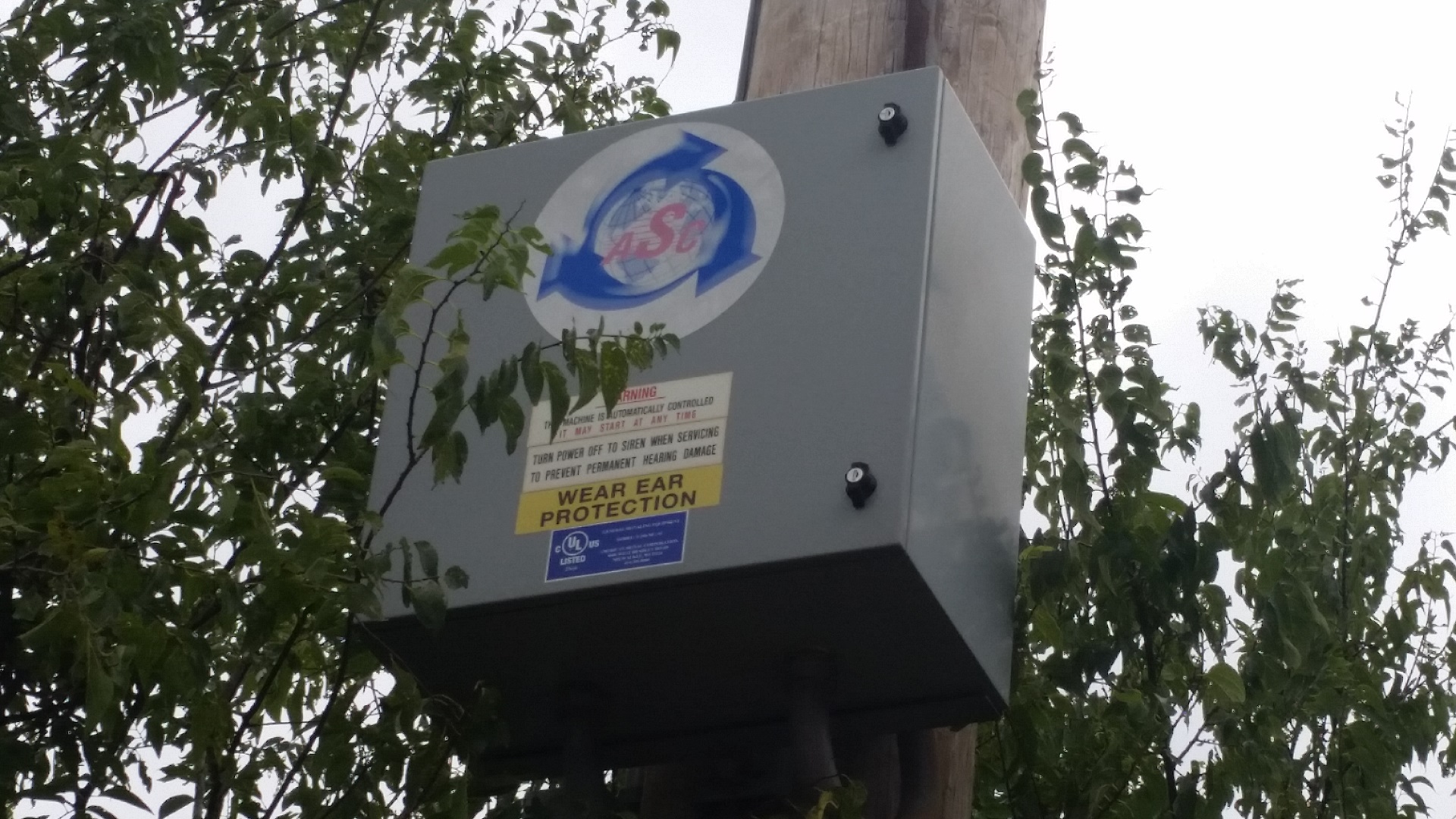 20180930_134319 - Copy.jpg [ 611.92 KiB | Viewed 347 times ]
The date that this siren sounded the "fast wail" signal was September 23, 2017, which, after some research, was the supposed end of the world. I assume that the signal was the Attack signal with custom timing, as one kind gentlemen commented on my YouTube video that ASC CompuLert does not have a "Fast Wail" activation button. If anybody has an ASC controller of this type, or if anybody works at ASC,
any
information towards the subject would be greatly appreciated.
I thank you for your time.
_________________
R
G
B
for life.
Main YouTube channel: Fans, speakers, and more
Siren map of Ardmore, Oklahoma:
https://www.google.com/maps/d/viewer?mi ... 32251&z=12